I read a lot of books (again) and so it's time for minireviews (again). Who's excited? I'm excited! The English teachers at our school have this bookroom full of books that aren't in the library, so thats why I have photos, because it's physical books for a change. Also, I wanted to show my new kobo which I got for my birthday (I'm slightly vain, I'm afraid) Anyway, here we go
-Shanti
Ready Player One (3.5 stars)
I would be the first to admit that I know only slightly more about 1980's pop culture than I do video gaming (and that's all thanks to my mothers ipod) Nevertheless, this novel was thoroughly enjoyable. I liked the action, and the detailed world of videogaming, and the fact that reality sucked because that can be the truth sometimes. Also, a dystopia that mentions climate change. It needs to be more of a thing. Anyway, I appreciated how well thought out everything was and how the search was so puzzling, yet also fascinatingly put together. But I didn't really connect to Wade, because we're very different people, and his obsession with Art3mis irked me a little. I also found that the theme of reality vs. virtuality (shut up, it's totally a word) was very awkwardly incorporated- it wasn't really explored until the end. Still, this book was, as I said earlier, definitely entertaining, and I learnt a lot (or rather, I like to think that I learnt a lot) about videogames and also people.
Stray (4 stars)
I had a few problems with how realistic this was, but overall, it was really fascinating, and the character development, as well as the new characters, were fabulous. It did sort of irk me how they basically have magical superpowers, because that doesn't make sense to me genetically. Also, I couldn't remember some of the stuff from the last book, so I struggled with what was going on.  It also bothered me that there was so much violence without any qualms. I loved how Evie and Aiden's relationship developed though, and I liked Kitty a lot more in this book. Also the ending kind of blew me apart. The Proxy was a really, really great character and what she did *shudders* Also the plot never stops, which is great- my eyes were glued to the page (okay, the screen. Semantics)
Black Dove, White Raven (2.5 stars)

This book really disappointed me. Sure, there were interesting characters. Sure, the history behind it was impeccably researched. Sure, there was lots of description. But I couldn't bring myself to care. There was no reason why it should matter to me whether Teo and Emmy found each other or not. And the plot wasn't the earth-shattering, tense, put together creature that I've come to expect from Elizabeth Wein. It was very singular, and the media format didn't work for me. I was also sad that there was no crossover from the other books. I liked the slave twist. It just wasn't enough- I didn't feel like anything that was happening was significant either to the characters or to history and me (but it actually was) All in all, a big disappointment, with interesting side parts and a boring story obscuring them.
Stardust (4 stars)

I really liked this fairytale. It was a little bit heartbreaking (the unicorn!) but I liked how the plot worked.  The fairytale format was fun, and the writing was vivid and present, so it was a delight to read. I had seen the movie first, so I sort of knew what to expect, and though it was charming, the worldbuilding wasn't that solid, and it lacked powerful emotional responses in me. Regardless, it was very entertaining, if slightly typical.
The Epic Adventures of Lydia Bennet (3.5 stars)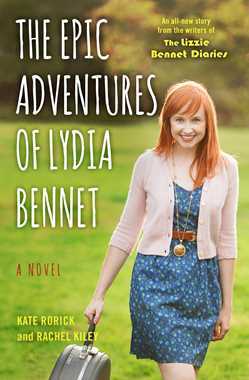 Oh, I really liked this book. I was rather invested in the Lizzie Bennet Diaries, so of course I read the book last year and this when it came out. And it was fun! Really fun. I loved seeing Lydia develop and heal and become more mature, though some of her life choices did irritate me. My chief complaint is a not-you-it's-me-thing-  I'm a lot like Lizzie, but not like Lydia, so I struggled to understand why she did some things (no spoiler!) But overall, it was lovely to see the characters as they continued in their lives, and the writing was delicious- lively and vivacious, just like Lydia.
Scarlet (4 stars)
I really liked this. I haven't seen much of the cultural artifacts around the Robin Hood myth, but I know the story, and I love how Scarlet worked with that, and stayed quite true to the original in many ways, but with some surprising, and exceptionally well executed twists. The violence was explored complexly, the characters were interesting- though I have to say I didn't get to know Much very well- Scarlet's past was well foreshadowed, but still surprised me,  and the writing was filled with this very present tension.  The story was little bit hard to follow at times and the will they- won't they romance bothered me somewhat. Still Scarlet was an excellent book on it's own and as a retelling. (Shoutout to Heather for the recommendation)
So! read any of these? Tell me about a book that taught you a lot in the comments!