Hello, everyone! So a few nights ago I couldn't get to sleep. And as always I began thinking about books. Namely, books not set in the US, UK or (to make it a teensy bit harder) New Zealand or Australia or India. A lot of the books that immediately came to mind weren't even YA! But in this post, I thought I'd explore some books that I've read not set in any of the traditional places, and tell you guys some things about them. I think this really says more about the publishing industry and the publishing market than anything else, but it's still interesting (and, just a note: if the book is fantasy, it has to be set in a un UK/European setting, same for dystopias, entirely at my discretion.)
1. Origin by Jessica Khoury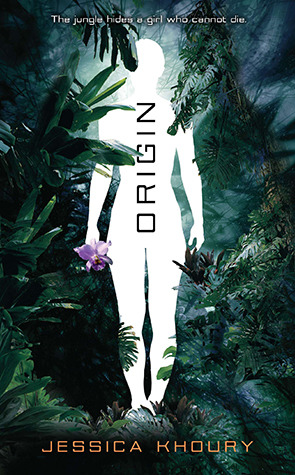 I really enjoyed this book. It's set in the jungles of Brazil in the future (and the other books in the series are in the Caribbean and the Kalahari)  The story is really engaging and the concept is fascinating and the characters are really well fleshed out. This book deals with compassion and nature vs. nurture really well. Besides, Pia has a pet jaguar. Who wouldn't want one of those?
2. Tricksters Choice by Tamora Pierce.
Though most of the Tortall books take place in the Englandish place that they're named after, this one is in the Copper Isles, where a struggle between black and white has been going on for centuries. Of course, our heroine Aly gets involved. This book is fabulous (and I can't wait to read the next one.
3. Brown Girl in the Ring by Nalo Hopkinson.
My English teacher told me I should read this, so I did. Set in Canada after a devastating war and stuff, this girl called Ti-Jeanne, along with her infant son, must learn how to embrace her magic heritage and survive. I loved the use of dialect in this book, and the elements of Caribbean culture are simultaneously gross (at times) and utterly engrossing. It's sort of YA with a lot of crossover potential.
4. Silver Phoneix by Cindy Pon
This is a YA book which I read last year. But I haven't really heard anyone talking about it around the blogosphere for some reason. Anyway, it explores Chinese culture in a really fascinating way, has an excellent (and realistic/true to the characters) plot and features a girl and her friends trying to save the world. (so nothing new) But it is really well written and made me happy.
5.The Blue Sword by Robin McKinley
This book is really old (from the 1980's I think) It follows a girl called Harry from an Englishy place but living in a middle eastish place. Because of the age there are some subtle opinions I'm not really down with, but like all Robin Mickinley, it's really female-empowering, interesting stuff, full of magic and horse-riding. There is some simplification of good and evil, but I can live with that (Marvel movies have taught me that at least)
I loved writing this post. And it made me think- there are even fewer diverse settings than diverse books. Not only I-travelled-through-Europe-and-returned-home to England- books fully set in other places. I also tried to feature less well known books, because I talk about some other ones all the time. The fact that this post took me a while is proof enough. I don't live in a country which is shown very often in literature which I read (let alone YA literature) I think I'll save an entire post for New Zealand and India. And think about what you read, because if readers want to read books set in 'exotic' locations, publishers will publish them.
What are some excellent books in other places that you've read? Have you read any of these? tell me in the comments