Emily over at Loony Literate hosts loony blurbs. Shar did it last time, but I'm doing it today. The titles she chose are really interesting, so let's get to it.
The Summer of Chasing Mermaids by Sarah Ockler
"We hold these truths to be self evident…that mermaids are hard to catch" That's why Angie has been designated as a mermaid chaser. Mermaids are a menace and often hurt people, and in order to protect them from themselves they must be caught. Volunteers have been recruited from high schools, and Angie is one of them . It's going to be a summer of sea and wind and new friends…but what is one of them is a mermaid?
Pieces of Sky by Trinity Doyle
What has been feared for decades has come to pass. The sky is breaking. The laser ships which have been attacking it for hundreds of years, in hope of reaping the riches of earth, have begun to penetrate. It will take a trinity of superheroes- one who can talk faster than the speed of light, one who can think quicker than lightening and one who is really, really good at hopping to hold the sky back together. If it's even possible. When the sky is breaking nothing is certain and success is unlikely.
The Weight of Feathers by Anna-Marie McLemore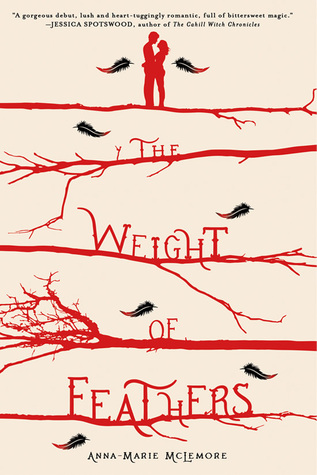 Is a ton of feathers heavier than a ton of bricks? This question has puzzled scientists and philosophers in the land of Morle for years. But they have never seen a real bird or a real feather. Finally one is within their grasp-but it is not like they imagined. The appearance or a feather causes turmoil and unrest and anger, because everyone is allergic. This feather is carrying weightier issues than you'd think. The sneezes of a nation rely on the scales, as manned by Naan-ma, but will the weight of a feather tip Morle into chaos?
A Darker Shade of Magic by V.E. Schwab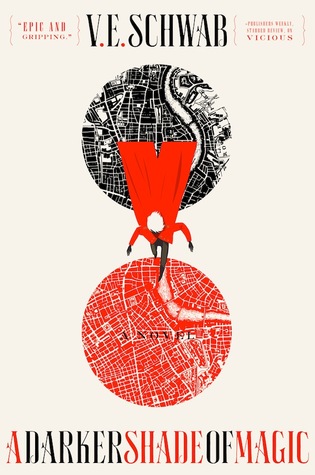 Magic is a fine art. Literally. But wen every stroke of your pencil manifests into reality in an alternate universe, shading matters. It's a shady business, as Nenta is finding. She didn't mean to get involved. But she is startled when one day, the figure that she's shading, carefully, carefully, blinks back. He is paralysed, but she can teach him morse code. And Nenta finds that the universe which she's created is not happy with her. She isn't living up to their standards. And she could change everything, but is that right? Magic, as it turns out, is a shade darker than you thought.
Ten Thousand Skies Above You by Claudia Gray.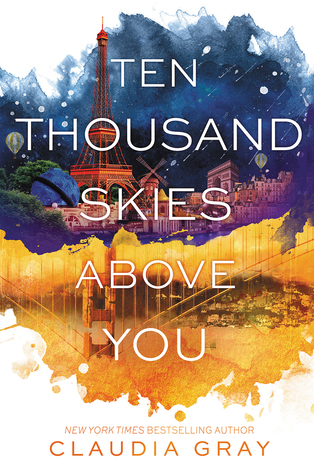 The sky is a jigsaw. In fact, it is one of those ten thousand piece jigsaws. And a piece has gone missing. Miri must journey from a world, rifted into a thousand pieces by people squabbling over jigsaw pieces. But even when you've found the missing piece, There are still nine thousand nine hundred and ninety nine pieces left, but they are so far above Miri that she doubts she'll ever reach them. When she does, she may find unknown, hostile forces there waiting for her. Because not everyone wants a complete sky when they could have complete anarchy.
That was fun! Thanks to Emily for hosting it. Now, I'd like to know: will you read any of these books?  And if they were like their loony blurbs, would you read them?