Hi Everyone! So, Cait tagged me for the Cake Book Tag and I was really happy to participate. I love baking, and cakes, and books+ cakes are the best thing ever. So, without further ado, let me begin.
-Shanti
Flour
A book that started slowly and turned out amazingly.
Code Name Verity starts pretty slowly, and there is a lot of information, so it could be quite confusing, but at the end, you will be sobbing from the feels and not care a jot. Sorcery, Cecelia is also slow to start, but it really improves. I dnf'd it twice and then I read it and then I loved it.
Butter
A book with an incredibly detailed and rich plot
Harry Potter is undeniably detailed, and I love how well the plot strands are interwoven. Yet it never feels like infodumping. A Curse Dark as Gold is also excellent- it combines the story of Rumpelstiltkin, a strong heroine, and the historical fiction elements in this complex, wonderful way.
Eggs
A book that you thought you would dislike, but was actually amazing.
Oh negative reviews! What you do to our reading. I was pretty ambivalent about Cruel Beauty…its start was a little weird, but it turned out great, and I loved the way it was told. Across the Universe also had a strange beginning, but I love it anyway. And Beth Revis explores moral dilemma really complexly and well, plus I love her characters.
Sugar
A fluffy, sweet and fun book
I have several goodreads shelves for these books. One is entitled 'light" and the other is called 'short and sweet' (unlike some Epic Fantasies I could name) Better Off Friends and Everything Leads to You, both books I really enjoyed, fit into this category.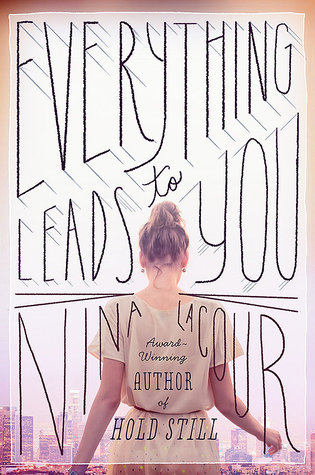 Icing
A book you will love forever and ever because it is (almost) perfect and fulfills your exacting requirements
This is pretty much my favourite book. So you get to hear all about the amazingness that is these books. And also, you should read them asap, because I love them, and I am awesome and also always right. You guys have heard a LOT about my love of Garth Nix and Michelle Cooper (links to posts about them) so I'll (try) to mix it up a bit. I love Clockwork Princess, because of the characters, and an interesting plot and setting. The Girl of Fire and Thorns looks at believing in yourself, wielding power and religion in this fascinating fantasy (say that 7 times fast) setting.
Sprinkles
a book that always cheers you up
Hmm.. maybe I should create a goodreads shelf for 'happy place' for these sort of books. This Song Will Save Your Life and Percy Jackson fit these requirements for me.
Baking Powder (my addition to this tag)
A book you think is absolutely necessary for everyone to read (there is no cake without baking powder, right)
I think Chandas Wars and Chandas Secrets are one of the best depictions of hardship, family and resilience EVER. Artemis Fowl is an incredibly realistic character study of evil and development. And Shadow and Bone is incredibly beautiful and moving in every way.
And Finally : Cherry on the Top
This post is giving me many goodreads shelf ideas "best ever 2015′ comes to mind. I loved Beka Cooper: Terrier, The Burning Sky and Tiger Lily.
And that's it! This was exhausting and time consuming (adding links always is) and I have lots of homework! And now my neck is sore from a computer overdose. I tag
Alyssa@The Devil Orders Takeout
Heather@ Sometimes I'm a Story
and Nirvana@Quenching the Quills